We love a good brand project as it's an opportunity for us to get deep into an audience's mind and develop a strategy and visual that mirrors their thoughts, feelings, and desires. With these two projects, we truly go to sink our teeth. Our branding process always involves a thorough customer analysis, followed by the thinking through of the brand strategy, and ends up with the fun stuff – the visual design. Nothing more satisfying than playing with colour palettes, typography and logos!
SISP (Stem Industry Schools Partnership)

SISP (Stem Industry Schools Partnership) is an initiative of the NSW Department of Education aimed at connecting regional educators with industry to shape STEM curriculum in order to engage and inspire the next generation of STEM innovators in NSW.
With no existing strategy behind their brand, and a visual identity that was dated and cumbersome to work with, they needed our help to refresh. We love what SISP is trying to achieve so we were excited to work on such a great brand project. We developed the brand vision, mission, values and value proposition and transformed this into a fresh, sophisticated visual brand identity that represents what SISP stands for and who it serves.
We're looking forward to helping the SISP team roll the new brand out across their channels, collateral and assets very soon!
Modul8 Displays

When we were approached by our client Baeu from Cre8 Exhibits and Events about their new business Modul8 Displays, we were thrilled at the chance to work with such a dynamic woman and growing business. The Modul8 Displays brand had been launched with a very 1-dimensional presence, and Baeu had never felt it was quite right.
Our approach was to start from the beginning and take the steps that had been missed. Step 1 was all about understanding her ideal customer and involved analysis and development of customer personas. Next we considered the elements of the Modul8 brand strategy that were yet to be developed, and determined those elements that articulate its purpose and how to communicate it to its ideal audience. Finally we were able revisit the Modul8 brand visual identity, where we were able to add another dimension with the addition of a fresh and modern colour palette, a submark, typography and a graphic background to reinforce the modular and self assembly feature of the brand.
Next up for Modul8 Displays will be the development of their brand guidelines, and the application of the brand to their channels and assets.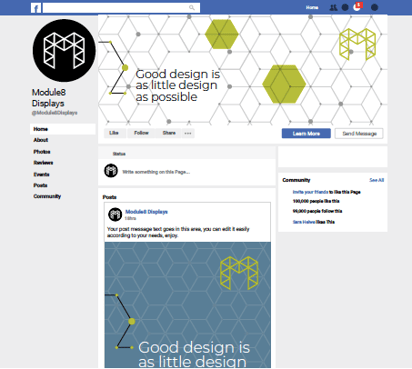 .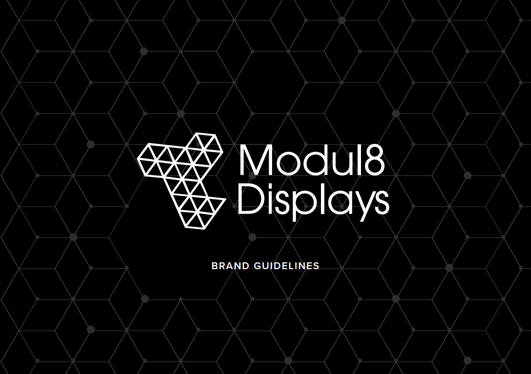 Interested in refreshing your brand? Get in touch! .